Green Street, mixed residential
Design & Construction – 11 new flats with two floors of restaurant, East London
This project is a major rescue of a half-built building subject to a significant planning enforcement notice. This involved stripping the external envelope back to the structural frame and replaced with new elevations, effectively as a new-build.
11 flats were constructed, to the space standards of the London Plan.
Key Outcomes:
Highly desirable flats for the Private Rental sector, and a new restaurant over two floors.
Our Approach
We took on the project which was in distress. Our approach involved guiding the client for the strategies to resolve the situation; we helped implement them. As project leader we collated and led the team process to bring the project to a successful conclusion.
Our Process
Cayford Design organised and led the full consultant team, was appointed as Principal Designer and Contract Administrator for the JCT contract for the £2.3m contract sum.
We worked closely with the planning consultant to negotiate the required planning approvals.
The Results
Highly desirable flats for the Private Rental Sector (PRS), and a complete makeover of an already successful restaurant enterprise.
Customer

Private

Field

Mixed residential

Location

Forest Gate, East London

Year

2019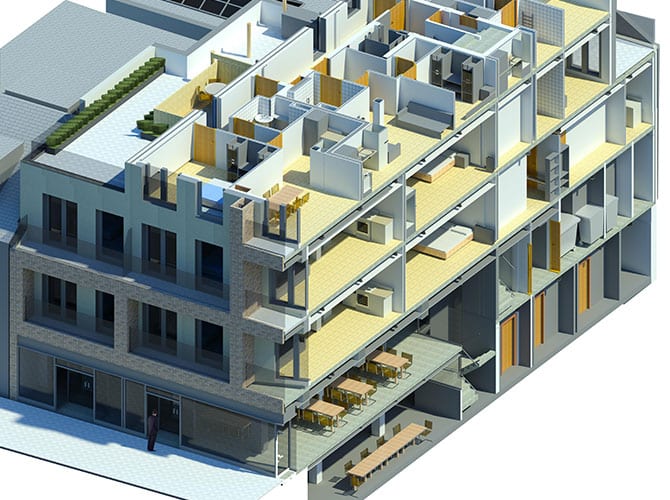 Green St, mixed development